Costa Mesa, California (December 6, 2018) – QSC announces the SR-800 and SR-1000 surround loudspeakers, designed as a cost-effective solution for use in typical small-to-medium sized 5.1/7.1 cinemas. The SR-800 and SR-1000 surround loudspeakers deliver high-quality sound performance and product features at a new, economical price point.
The SR-800 Cinema Surround Loudspeaker is a two-way design that features an 8" low-frequency transducer with a 1" dome tweeter. The 125-watt continuous power rating and sophisticated crossover circuitry provide absolute reliability. The SR-1000 model is also a two-way design, featuring a 10" low-frequency transducer, a 1" compression driver, and 150-watt continuous power rating.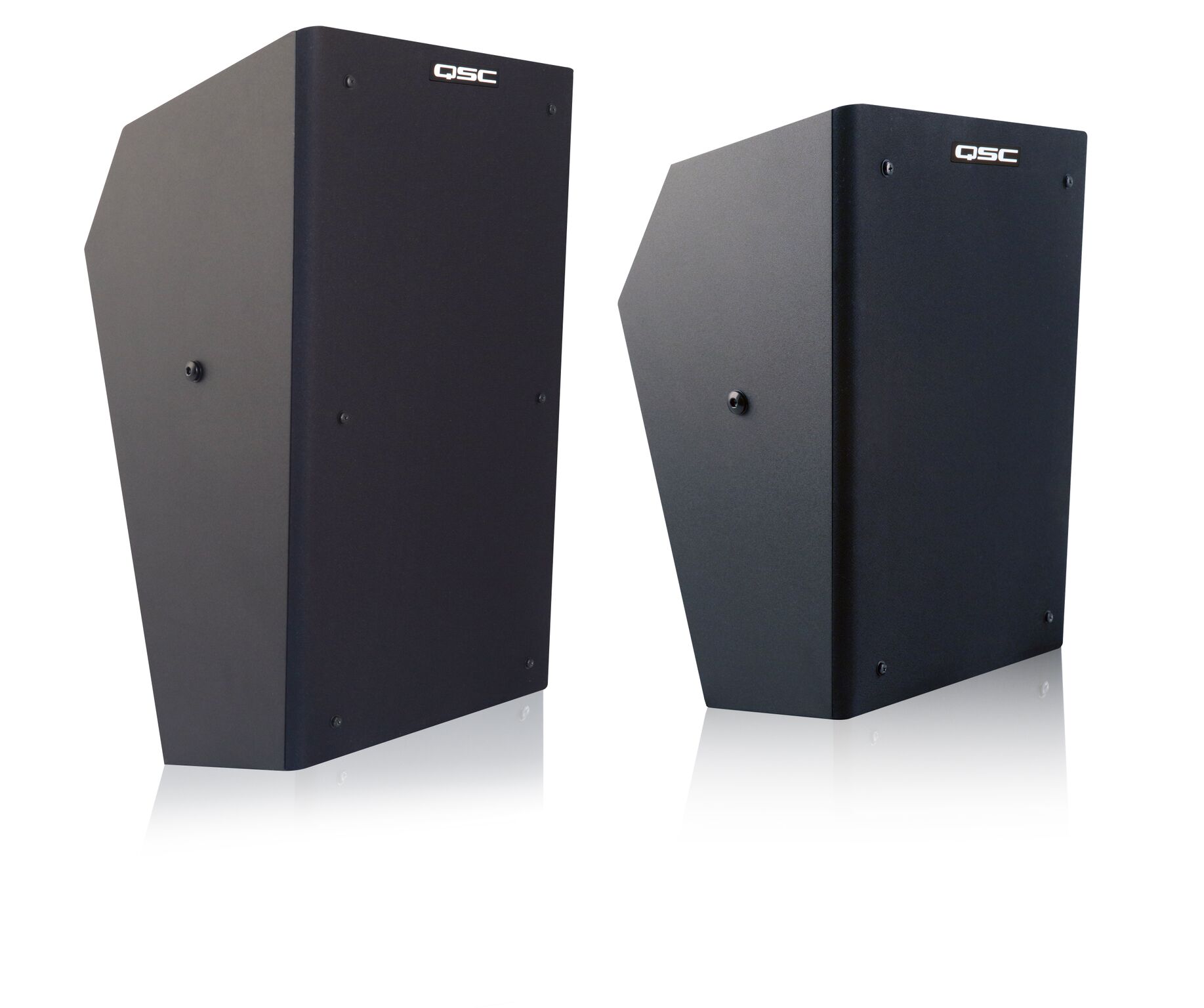 Both units are designed for safe and secure mounting and feature a compact black enclosure with a black grille that blends into any theatre decor. The cabinet is constructed of 12mm MDF with internal bracing for superior structural integrity. Rear panel cabinets are fitted with four threaded insert mounting points that accommodate the standard bolt pattern for most third-party bracket manufacturers. Included pre-installed speaker side hardware allows fast single-installer wall mounting, and brackets support down angles of either 15 degrees or 23 degrees. A traditional U-bracket "yoke" style bracket is also available. In addition, advanced DSP presets for QSC's DPM cinema processors are available for both loudspeakers to simplify set-up, ensure high quality performance, and minimize total system cost."
"QSC is proud to offer a high-performance option for the budget-minded theatre operator," states Barry Ferrell, Senior Vice President, Cinema. "The SR-800 and SR-1000 models enable QSC to deliver high-quality sound to a much broader range of customers."
The SR-800 and SR-1000 models set a new standard for performance and value, with availability expected winter 2018.