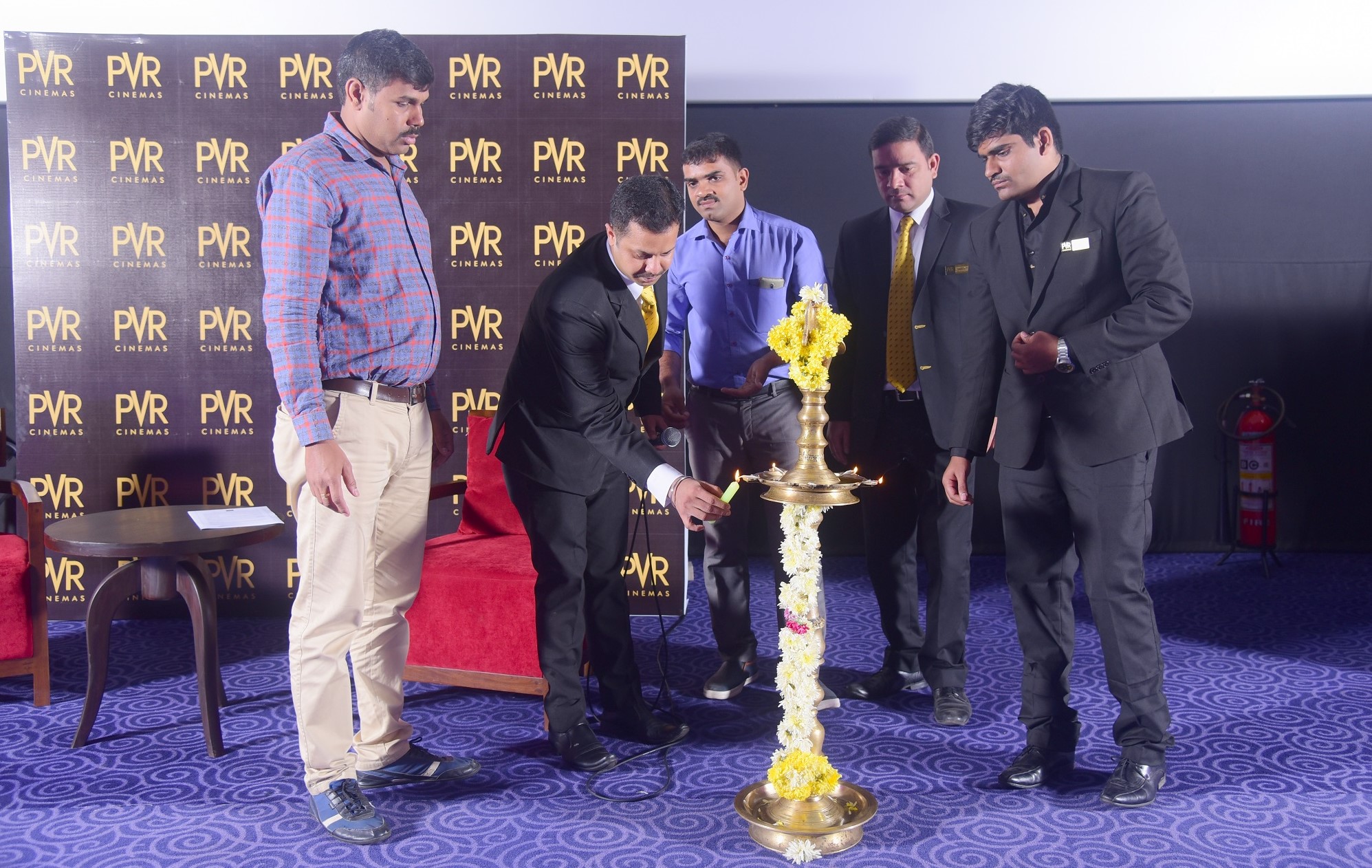 Mysuru, 30th July 2018: PVR Cinemas, country's largest cinema exhibition chain inaugurated its first -screen multiplex in Mysuru. Located at Garuda Mall and featuring state-of-the-art cinema projection and immersive audio technologies, it is well-equipped to deliver the most exciting and cinematic experience to movie-goers in the city. With this launch, PVR boasts a total screen count of 89 screens across 12 properties in the state of Karnataka and a screen count of 164 screens at 25 properties in Southern India.
Centrally located in the heart of the city, the property is spread across an area of 29,500 sq. ft. and can seat 911 audiences in its four auditoriums equipped with prime seats. The brand new multiplex offers world-class cinematic features including 4K projection system along with Dolby 7.1 surround sound and next-generation 3-D bringing an exceptional digital movie experience with excellent visuals and audio quality.
At the opening, Mr. Ajay Bijli, Chairman and Managing Director, PVR Ltd. said, "South has been a very successful market for us. We are going bullish in terms of expansion in the region as the market is ripe; people are ready to consume different programming mix. We envision huge footfalls to our multiplex owing to this one-stop destination mall that brings in popular brands under one roof. Garuda Mall is a renowned name in the industry and we look forward to a resounding association."
Speaking on the occasion, Mr. Gautam Dutta said, "We are absolutely delighted to bring the PVR experience to our discerning patrons in Mysuru. As the leading cinema chain in India, we remain strongly committed to offering the best-in-class cinema with in-house technologies for an ultimate cinematic experience with the finest visuals and audio.Our latest multiplex in Mysuru will surely enable us to draw in the crowds from the city and the neighboring areas,"
PVR Garuda has been designed as a heritage property with a unique royal look. While the central location of the property provides ease of access; the cinema offering steps up to serve its patrons with an instant ticketing solution, the Next-Gen Quick Tix, for added convenience. Moreover, a wide range of gourmet delicacies further complement the offerings of the multiplex. Customers can also take advantage of redeeming PVR gift cards and attain a privilege membership at the cinema.
With this opening, PVR stands at a total screen count of 634 screens at 136 properties in 53 cities.