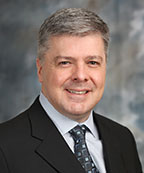 (This interview was published in TheatreWorld Mar – Apr 2015 issue)
TheatreWorld congratulates Cinemark on receiving the Global Achievement Award in Exhibition at this year's CinemaCon. Excerpts from an interview with Valmir Fernandes, President, Cinemark International, LLC.
What made a chemical engineer foray into cinema exhibition?
I guess it was in search of the right chemistry in movies! Seriously, after years in management consulting with Arthur D Little Co, I was ready to work with a company where
I could make an impact and look back and see a legacy. Cinemark provided me that chance.
Tell us about your 18-year journey in cinema exhibition.
I would say "The journey" should be divided in phases. It started with the creation of an entity; Cinemark had not yet established offices in Brazil when I was hired. It was a true start up for me. The second phase was to transform a start up to a profitable operating company while developing a strong team around me. This phase culminated when operating sites turned out to be more important than the new openings. This took a few years to be completed. During this phase, we took the leadership in the Brazilian market. Next phase was to establish myself as a genuine industry leader, being the first one in the face of Government entities fighting for our rights and trying to limit unwelcome interference on the business. Finally, came the promotion to President of Cinemark International in late 2006, and the challenge to grow our presence in Latin America, developing a relevant position in the countries we participate.
Tell us more about Cinemark Group.
Cinemark is the number one company in terms of the tickets sold in the world. That says a lot! We are also a very innovative company, growing fast and providing value to Customers,
as well as to investors and communities.
Currently, how many sites and screens does Cinemark operate?
In total we have 5,676 screens at 495 theatres which make us #2 in the location count.
Any plans of expanding the screens?
We are expanding on an average of 100 screens in Latin America.
In the US as well, we add approximately 100 screens per year.
How was the experience of acquiring Rave Cinemas in 2013?
We faced the normal challenges of an acquisition, but our experience of acquiring Century a few years ago and Hoyts in Argentina helped us to make it a smooth process.
What are the recent innovations at Cinemark?
Cinemark is a leader in theatre technology, operating its own NOC in Plano, Texas, and providing support to our almost 6000 screens. We have also developed XD, our Premium Large Format, which is the world's largest PLF footprint by an exhibitor. We have also taken VIP screens, D-BOX, Auro Sound and several other innovations to Latin America's most remote markets.
Having been promoted as President, what strengths and strategies have you brought in place?
In fact, I was promoted to President of the International Company in late 2006. Since then I have worked hard to grow our company in Latin America and in parallel making sure we offer the same level of service and technology we offer in the US.
We target new territories in Latin America and we also exit Mexico where we had a limited presence in a mature market.
What is the group's vision and mission?
Mission: We are dedicated to making the movie experience memorable, one guest at a time.
Vision: Shape the future of the industry by being recognized as the most influential out-of-home network in the world.
How different is Cinemark's proposition in terms of ambience, services, pricing and cinematic luxuries?
Cinemark is recognized by the quality of its complexes, for the premium design and unsurpassed presentation.