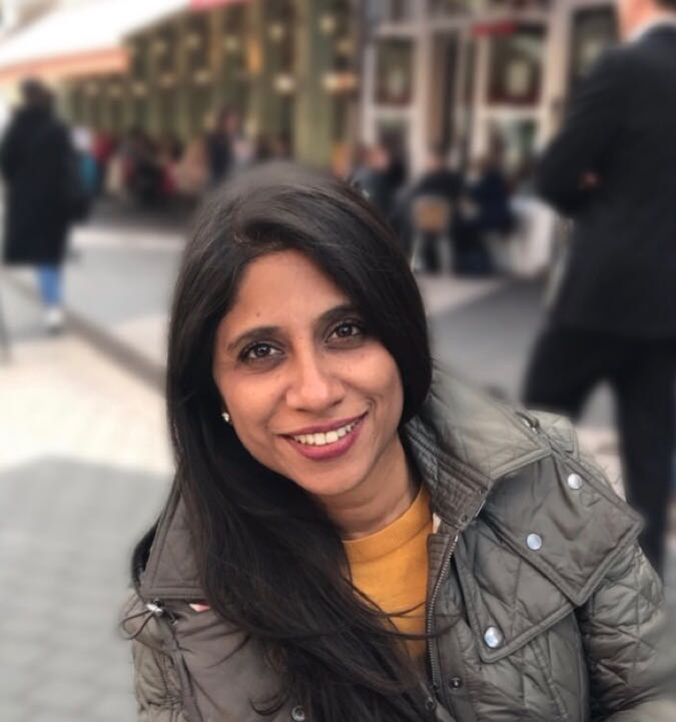 According to Deloitte's study, in 2016, the Indian film industry suffered a loss of INR 190 billion due to several malpractices such as manual data collection and calculation. This has wedged a huge gap between investments and their returns. Cosmic Eye's software solutions aims at bridging this gap by helping exhibitors reduce mismanagement, increase efficiency and revenue, and provide transparent reports to distributors and other stakeholders. Cosmic Eye is an automated occupancy detection system that offers the most accurate in-theatre seating count. This breakthrough technology maintains transparency and enables accurate reporting. Cosmic Eye's innovative people-counting solution is custom-built for the cinema industry. On this note, TheatreWorld catches up for a conversation with Mrs. Shilpa Ramesh Ramani, Founder, Cosmic Eye:
Tell us something about the company.

Cosmic Eye aims at offering cutting-edge technology to combat the serious issues faced by the cinema industry. Our primary objective is to enable efficient management and promote transparency in the industry, through simple and cost-effective products and services.

What do you think are the major challenges in the cinema industry?
The cinema industry is in dire need of transparency when it comes to theatre occupancy. It has been noted, quite evidently, that the number of footfalls in a theatre does not always materialize into exact box-office collection. Producers and distributors often fail to incur their fair share of the box-office collection due to outdated and inefficient practices. Another issue faced by the industry is piracy. It is responsible for supplying 90 percent of the new releases to bootleggers, according to National Association of Theatre Owners (NATO). The Indian film industry suffers a loss of several crores every year due to movie theft; globally, the damage can be weighed on the billions scale.

How does Cosmic Eye address these issues?
Cosmic Eye is an automated occupancy detection system that offers the most accurate in-theatre seating count. Computer vision, coupled with Artificial Intelligence and Machine Learning Algorithms, successfully offers real-time occupancy data with over 98 percent precision and accuracy. This breakthrough technology maintains transparency and enables accurate reporting. It reduces the need for labour-intensive manual monitoring that depends on visual inspection. It is non-invasive as it is based on anonymous counting.

How easy is it to install the device?
The customised hardware and proprietary software allows rapid installation through which, one can obtain live information show-wise, cinema-wise, and screen-wise. It is a simple plug-and-play ioT device that requires absolutely no intervention from the user's side. Centralized visibility, processing live-data streams, and online presentation are enabled through our remotely accessible cloud-based reporting dashboard. A detailed overview and user-friendly functions will prove to be a boon for theatre owners, especially those of multiple screens.

What other benefits can Cosmic Eye offer?
Apart from providing clarity and precision, in terms of occupancy, Cosmic Eye can help identify potential threats, which range from environmental hazards to even piracy. In association with the Film Chamber of Commerce in the Indian states of Kerala and Andhra Pradesh and several prominent exhibitors and distributors, Cosmic Eye aims at combating these menaces by flagging probable instances through signals and warnings. Beyond this, this technology can guide you to better understand the full impact of cinema performance. Artificial Intelligence and Machine Learning Algorithms gather useful insights based on patron behaviour over a period, which are used for future assessments.

What are your long-term vision as an organization and future plans for Cosmic Eye?
The company is focussed on offering products and services that address some of the pertinent issues of the industry, while being cost-effective. The team plans on developing a range of products that cover the crucial areas of surveillance, analytics, and ticketing. By vertically integrating the products, it could be aspired to be a one-stop-shop for the cinema industry. The complimentary cloud-based ticketing solution is one such prospect directed towards eliminating obsolete practices and getting the exhibitors online.

One Page Spotlight is another product of the parent company, which is an endeavour towards bringing the art community together. It is a social platform enabling intercultural, intergenerational, and cross-industry collaborations; both locally and internationally. It aims at bridging the gap between deserving talent and their prospective recruiters by overcoming lack of opportunities, scarcity of resources, and geographical isolation. We are committed to empowering performing and non-performing artists and organizations to network, create, and grow.