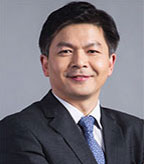 (This interview was published in TheatreWorld March-May 2016 issue)
The largest theatre operator in Asia, the Beijing-based Wanda Cinema Line has 240 cinemas and 2,133 screens, covering 115 cities nationwide. The cinema chain aims to account for 10% of Chinese cinema screen coverage and 20% of its market share in future. John Zeng (Zeng Mao Jun), President, Wanda Cinema Line, tells TheatreWorld what makes Wanda Cinema Line the No. 1 in China.
Tell us more about Wanda Group.
The largest theatre operator in Asia, Wanda Cinema, headquartered in Chaoyang District, Beijing, China is part of the Dalian Wanda Group. Dalian Wanda Group was founded in 1988 and is engaged in three key business activities – commercial properties, culture and finance. In 2015, its assets amounted to 634 billion yuan with revenue of 290.16 billion yuan. Wanda Commercial Properties is the world's largest real estate enterprise and the biggest five-star hotel owner in the world. Wanda Cultural Industry Group, meanwhile, is the largest cultural enterprise in China, and the world's largest cinema operator. It is also the world's biggest sports company. Wanda Financial Group is the largest internet finance enterprise in China. By 2020, Wanda Group aims to become a world class multinational corporation with assets of $200 billion, market capitalization of $200 billion, revenue of $100 billion and net profits of $10 billion.
What business prospects and fortunes did the Group see in cinema business?
As a commercial real estate developer, Wanda Group needed to find a cinema line operator as its commercial property partner. However, the domestic cinema market was not so prosperous at that time and few cinema line operators can meet the development requirements of Wanda commercial real estate. Given this background, Wanda Group decided to build cinema line on its own. On January 20, 2005, Wanda Cinema Line Corporation Limited was established. Until the end of 2009, Wanda Group owned 50 self-invested cinemas and 400 screens. Its cinemas covered 30 large and medium cities nationwide and became the annual China box office champion for the first time. Up to the end of 2015, Wanda Cinema Line operated 292 sites with a total of 2557 screens. Its gross box office revenue has reached 6.3 billion RMB, with a year-on-year growth of 49.6%. Wanda Cinema Line approximately accounts for 14% box office revenue nationwide and its market share has been maintaining the first place for seven years successively.
What is your current screen count at different location?
Wanda Cinema Line has 240 cinemas and 2,133 screens, covers 115 cities nationwide (Hoyts not included). It is China's largest cinema chain in terms of market share. Wanda Cinema acquired Hoyts Cinema in 2015, which is the second largest cinema chain operation in Oceania owning 52 cinemas and 424 screens. Meanwhile, Wanda's wholly-owned AMC Entertainment (NYSE:AMC) is the second largest cinema chain in the world, owning 343 theatres and 4,950 screens.
Tell us about your cinema acquisitions as of date and thefuture plans?
• On June 2, 2015, Wanda Cinema Line announced to purchase Australian second cinema line HOYTS.
• On June 26, 2015, Wanda Cinema Line announced merging the 15 cinemas afflicted to SHIMAO cinema line.
• On June 3, 2015, Wanda Cinema Line announced merging the 13 cinemas afflicted to OWNAR and HOPING.
• In future, Wanda will continue to seek ideal cinema line project to conduct merger.
Being the biggest cinema chain in Asia, what's your vision and mission for this business?
The development mission for Wanda Cinema Line is to account for 10% Chinese cinema screen coverage and 20% market share. The development strategy for Wanda Cinema Line is to rotate on watching films to forge a film life service ecological circle and to become the leading enterprise in the global entertainment industry.
How many screens are in pipeline and what is the next target screen count for Wanda Cinema?
Wanda Cinema Line plans to open no less than 77 cinema studios in 2016 and increase over 700 screens. At the same time, through cinema line merger, the group will further extend its market coverage.
Does Wanda Cinema have any plans of star megaplexes (15+ screens)?
The average screen number in Wanda Cinemas is around 9. At some newly-opened sites, we already have some cineplexes with over 15 screens. In the future, the decision will be taken based on a set of comprehensive data analysis model. By exploring one site's regional research, market volume and competition analysis, we will be able to evaluate the scale and screens capacity required for each site.
Do we see Wanda Cinema expanding outside China in near future?
By acquiring Hoyts, Wanda Cinema Line has already set its foot abroad. And it will continue to look for overseas acquisitions.
Given that Wanda Cinema is at No. 1 position in China, how do you see yourself maintaining the position in the face of competition?
Firstly, the operational quality and efficiency of Wanda Cinema is of prime importance. The admission revenue per screen for Wanda Cinemas is over threefold above the industry average level and the capacity rate is twofold over the industry average. Forty five Wanda cinemas have ranked among the top 100 in the nation; 80 such cinemas have ranked among the top 200 in the nation. Among the cities where Wanda Cinemas have entered, over 70% are dominated by us. Secondly, Wanda Cinema Line boasts strong online platform support and keeps an edge against the impact of internet. Wanda Cinema has a leading e-commerce platform in this industry. Up to the end of 2015, our online box office surpassed 70%; the online registered users have surpassed 31 million and the app download amount has exceeded 10 million. Thirdly, Wanda Cinema Line began to set up its own loyalty programme very early and as of date it has members of over 50 million. Wanda Cinema attributes to over 80% of the total box office with pre-paid ones watc ing films over 6 times annually. Last but not least, Wanda Cinema Line put forward "member+" strategy and hopes to increase the non-box office revenue through crossover marketing integration an consuming scenario innovation. This is built on the enormous loyal members of Wanda Cinema and is also built on our strong brand charisma. All of these aspects are unrivalled.
Currently, our numbers of screens may not be the same as that of our rivals. But in the future, by accelerating development pace and capital mergers and acquisitions, Wanda will enlarge its market coverage rate and further strengthen its competitive edge.
It's an age of Immersive technology, laser format, 3D digital and large format like IMAX, and sophisticated ticketing processes. How is Wanda Cinema embracing these technological advancements?
Wanda Cinema is renowned for providing best projection technology and highest movie-going experience quality. We are the biggest cinema line partner for IMAX in Asia. We have been cooperating for nearly nine years and it can be dated from 2007 when the first IMAX screen was completed in Dong guan, which recently we have upgraded into the first IMAX laser projection system in the Asia. Wanda Cinema has witnessed the IMAX development in China. Up to December 31, 2015, Wanda Cinema has entered into 92 cities nationwide and has built 146 IMAX screens, which amounts to 60% of the total screen numbers. Besides the cooperation with IMAX, recently Wanda Cinema announced its cooperation with Dolby. In the future, the two parties will jointly set up 100 Dolby Cinema and it is the first time that the technology has been introduced to Asia.
In 2015, Wanda Cinema has also introduced other new projection technologies — ScreenX?4D (powered by 2 different technologies – 4DX&MX 4D) and all of these enrich the film viewing choices of audience. At the same time, Wanda Cinema also joins the global leading technology providers Christie, Dolby, RealD to forge Wanda's own highend film watching brands XLAND and Auditorium No. 9. The former is mainly oriented towards Tier II and Tier III cities and provides better film watching experience compared with regular 2D and 3D; the latter is oriented towards an exciting film viewing experience.
How different is Wanda Cinema from others in terms of ambience, services, pricing and
cinematic luxuries?
First of all, Wanda Cinema provides movie-goers with standardised and high quality service. In addition, we have years of chain operational experience of highly standardised management and high quality hardware facilities. Meanwhile, Wanda Cinema's concept of "Cinema 2.0" is about building interactive, recreational and entertainment space. For this aspect, we renewed our plan for the space
usage of cinema. For example, we cancelled the ticket entrances at some cinemas and adopted the selfservice check-in gate – this means we release more lobby space. At the same time, we utilise the space to providing film merchandise products, game interaction experience zone and we even show some classic old films in lobby.
Which movies generate greater revenue – Chinese or Hollywood? List out the top 5 movies which did good business?
In 2015, the overall performance of Chinese films was better than foreign films. Of the total box office revenue of 44.069 billion RMB, the Chinese films account for 27.136 billion RMB, amounting to 61.58% of total box office. The Chinese film box office increased by 10.981 billion RMB compared to that in 2014, an increase of 68%. In the ten years, from 2006 to 2015, the Chinese films accumulated 86 billion RMB, amounting to 56.26%. Totally, 81 films have achieved box office revenue surpassing 0.1 billion RMB, among them the Chinese films amount to 47. Following are the top five films of 2015 in terms of box office: Number 1: Chinese film Monster Hunt; earned total box office revenue of 2.439 billion RMB. Number 2: Hollywood movie The Fast and the Furious 7; earned total box office revenue of 2.426 billion RMB.
Number 3: Chinese film Lost in Hong Kong; earned total box office revenue of 1.62 billion RMB. Number 4: Hollywood movie Avengers: Age of Ultron; earned total box office revenue of 1.464 billion RMB. Number 5: Chinese film Goodbye Mr Loser; earned total box office revenue of 1.441billion RMB.
Tell us about the cinema market in China with regard to box office growth.
According to SAPPRFT cinema bureau, in 2015, Chinese cinema box office totalled 44.069 billion RMB, a year-on-year increase of 48.7%, ranking at the second place in terms
of annual box office increase margin since 2004, next only to 63% in 2010. The annual attendance boasts 1.26 billion, a year-on-year increase of 51.08%. In addition, in 2015, the construction of cinemas continues to keep rapid pace, the whole year newly-increased cinemas amount to over 1200, newly-increased screens total 8035, a daily increase of over 22. Currently, the cinema numbers in our country surpass over 6000 and the total screen numbers has reached 31627, only a lack of 7000 screens compared with the biggest North American market in the world.
Last year, China added 5000 screens to reach 31,000 screen count. How was the country able to achieve this massive growth in number of screens?
Compared to mature market like the US, which has a coverage rate of 1.3 screen per 10000 persons, China is likely to reach the scale of 1,82,000 screen eventually. With our present screen count at 31,000, there is still very huge gap. I personally think, when we reach 1,00,000 screens, the market will enter steady development period and will see increase in rate of decline when the screen numbers amount to 70000- 80000. But the market will still keep the development speed of 4000-5000 screens. China still has a five-year high-speed increase period. Both the government/cinema investors see a huge potential. It is the requirement for market that has pushed forward the high speed development of cinema construction.
Do you think television and home cinema are threats to the cinema exhibition industry?
We don't think so. Firstly, television, home entertainment and commercial cinemas offer varied audio-visual experiences. The cinema gives users high-quality and more sensational audio-visual experience. Therefore, the users who demand high film quality will choose cinema to watch film, especially for big-budget films or their favourite films.
Secondly, we see that home cinema and commercial cinema are complementary instead of conflicting. Both of them possess positive aspects for satisfying the consumers' requirements. Lastly, besides watching film, cinema still possesses socialising attribute. From our user data, we can see that most of the users watch films in the cinema together with their loved ones – couples, families and friends. Watching film is a socialising act, which cannot be replaced by home theatre.
How does Wanda Cinema see piracy issue in the country?
As the market is getting mature and the government supervision force is constantly strengthening, the piracy problem in China is getting redressed compared to previous years. In spite of that, as the film projection terminal, we still face the threat from piracy and we still have a long way to go in combating piracy and protecting intellectual property. As the leader of projection industry, Wanda Group has continuously adhered to regulated management and has been on guard and combating fiercely the secret recording and bootlegging. Meanwhile, as a very influential media channel, we use all kinds of publicity to improve the intellectual property awareness in society.