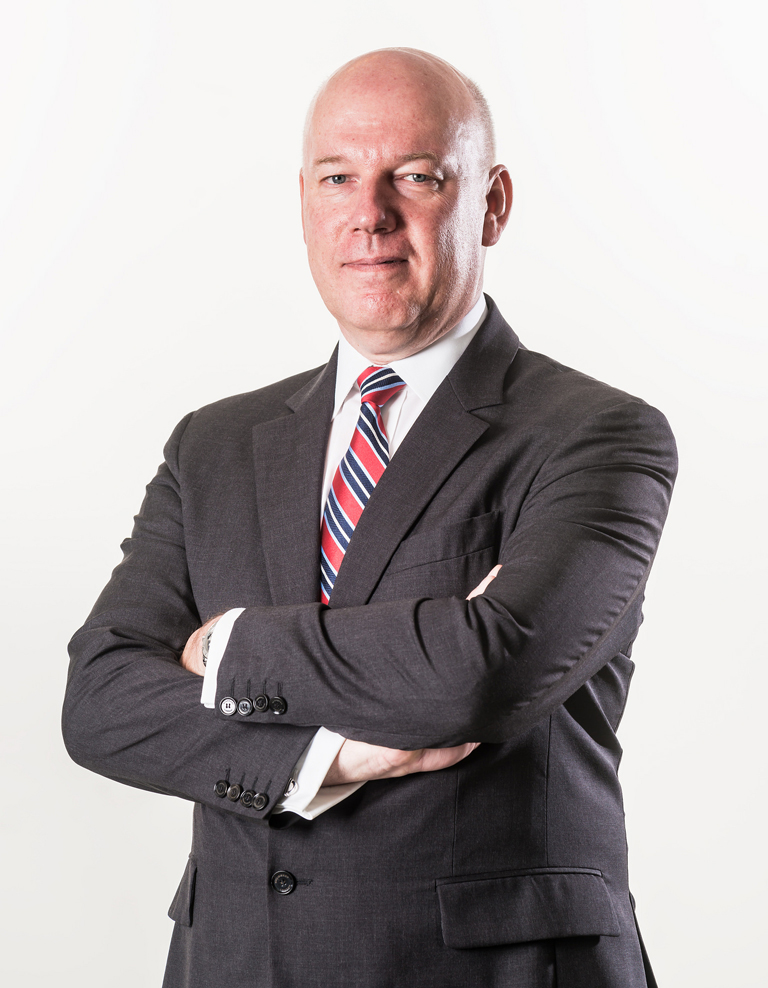 (This interview was published in TheatreWorld June-August 2017 issue)
Named as the 2017 recipient of the "International Exhibitor of the Year Award" at CineEurope, Eddy Duquenne and his team at Kinepolis have created one of the most innovative exhibition circuits in Europe!
The Belgian cinema chain Kinepolis Group has been one of the leading chains pan Europe. It was formed in 1997 as a result of the merger of two family cinema groups and was listed on the stock exchange in 1998. Kinepolis has 49 complexes throughout Belgium, The Netherlands, France, Spain, Luxembourg, Switzerland and Poland, with 500 theatres and more than 124,000 seats. Around 2,300 employees work hard every day to give some 24 million of cinema visitors an unforgettable movie experience.
The chain holds many distinctions to its credit. The first megaplex cinema in the world is considered to be Kinepolis Brussels located near the Atomium in Brussels, Belgium, which opened in 1988 with 25 screens. Kinepolis Madrid in Spain is the largest cinema in the world, with 24 screens and a seating capacity of 9,200.
Eddy Duquenne (54) is Chief Executive Officer of Kinepolis Group since 2008, together with Joost Bert. Before joining Kinepolis, he gained expertise in the leisure sector, property management and the financial circuit, through different functions at the tourism group Sunparks and in the banking sector.
In March 2014, Eddy Duquenne was honoured with the 'Global Achievement Award in Exhibition', a worldwide recognition as best cinema operator in the world. Since he started at Kinepolis in 2008, Eddy Duquenne emphasized customer focus and innovation. He transformed the group to a 'self-learning' and 'self-innovating' company.
Today Eddy Duquenne focuses on the expansion of the Group. In 2014, Kinepolis took over the Dutch Group Wolff Bioscopen, as well as 2 Spanish cinemas. In November 2015, the Group took over Utopolis (9 complexes) and in 2016 five new build cinemas have opened. And there are more projects to come. Eddy will be named "International Exhibitor of the Year 2017" at CineEurope! According to CineEurope: "Kinepolis have been at the forefront of recent innovations by European cinema operators in terms of the big screen experience and continue to be a standard bearer for new and exciting approaches. But they have never forgotten that it is the customer who should remain at the centre of the business. This award is a fitting acknowledgement of the achievements of Eddy and his company colleagues."
Excerpts from Eddy Duquenne's conversation with TheatreWorld:
Congratulations on being the recipient of the "International Exhibitor of the Year Award 2017" at CineEurope! How does it feel and what does this recognition mean to you?
Well, it means a lot for our company. I think it's more of an award for Kinepolis than an award for Eddy! We have been working hard to become a customer-centric organization. Financials are always important but for long term value creation, the consumer experience is crucial. So I think this award is a recognition for that and to an extent we have succeeded in our goal.
What would you say is the secret of this success?
The company was founded on ideals and goals of being "The Ultimate Cinema Experience". We have always been at the forefront with new technology and new experiences. Since 2008, we have a 'direct marketing' approach. We have been trying to identify the customer and understand his preferences. In the future, understanding the customers and their requirements is the key. We need to know what they want in terms of experience and content to become "The Ultimate Movie Experience".
As a CEO, what is your vision and mission for Kinepolis?
We will try to improve our experience and offerings in existing theatres and also understand how we can grow in new markets and enhance customer experience in those new markets. We will also try to create value for shareholders. From 23 theatres, we have grown to 49 in 3 years' time and we plan to continue this momentum.
Tell us more about your expansion strategy, which has been your major focus.
We want to understand the markets where we are present. You need to understand the local culture to be able to enter a new market in a successful way. If we want to go to new countries, we need to have an understanding of their culture.
That's why the time being, we will try to expand more in the Western world than in Asia.
Kinepolis had introduced a new app to make cinema visit easier than before in January 2017. Tell us more about this app and how, in your opinion, has this changed the consumer experience.
It's all about offering more convenience to our customers. Mobile sales is more than 50% of our web sales today. We try to give you an easier access to more information about movies, showtimes, experience. If you are registered with Kinepolis, you are offered movies on the website and mobile app that are closest to your preferences.
Which is the one market Kinepolis will focus on in the coming years?
We will focus on all markets. We are trying to understand what works in different markets; the products, experiences and content that works in these markets. Understanding and following up consumer trends is the key.
How is Kinepolis keeping up with the changing dynamics of technology and social media engagement?
Wherever technology adds to the consumer experience, we go for it. Our cinemas are well equipped with latest technology. We have introduced chocolate cafes and Sushi bars to enhance the experience. We have permanent online survey following up what customers want and how they react to what we propose. We work as well on experience as on a more adapted movie offer. We want to know our customer so well that we almost make his choice. In terms of content, we have the ambition to become 'the sommelier of the cinema'– we want to understand our customers so well that we can offer each customer cluster movies that amazes.
How different is the Kinepolis' proposition in terms of ambience, services, pricing and cinematic luxuries, compared with others.
Some of our competitors focus on technology, others more on content or niche markets. We try to do it all. We have huge cinemas with wide movie choice to attract "all" customer groups. That's a challenge.
Give us your perspective of acquisition of the Utopolis operations in Luxemburg.
It's an important acquisition. And it was an opportunity to enter a new country (Luxemburg) and to enforce our market positions in The Netherlands and France. We are very happy and we are now transforming theatres to offer Kinepolis experience.
How would you describe your experience of working with the Co-CEO Joost Bert? How do you two complement/contrast each other?
Joost has a lot of experience in the business. Our goal is long-term value creation. We make a strong combination for the company. We have a lot of respect for each other.
In an industry that is booming with multiplexes, what could be the game changer in your opinion?
We need to take care of the shortening of the theatrical window. The past has shown that a lot of value was lost in the home entertainment business. Prices eroded to a level that the profitability of this business came under pressure. Some of the studios try to compensate this trend with shorter release windows and to revalorize content in the home entertainment market. We need to keep in mind that the theatrical window is still the most important contributor in the value chain of the movie industry. If changes in the theatrical windows would affect the value creation in the cinema business, then I am not excluding scenarios like we have seen in the music industry, with dramatic impacts for movie makers as well as exhibitors.