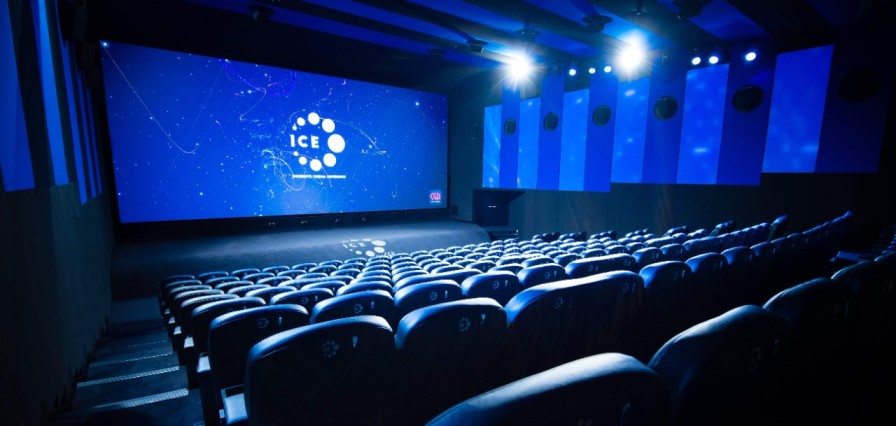 The high-end theatre screen format ICE THEATERS announced an understanding with luxury cinema chain PVR CINEMAS, India's largest exhibitor as they exclusively roll-out 3 properties in the metropolitan cities Mumbai, Delhi and Bangalore within the next 12 months. The announcement was made at CineEurope, Barcelona. With their first meet at CinemaCon, Las Vegas in the month of April, ICE THEATERS was acquainted with what PVR CINEMAS had to offer in terms of their properties, technology and experience; as ICE's worldwide expansion plan was in high drive it only seemed appropriate to move forward with this association.
In an exclusive interview with TheatreWorld when asked to comment on the technical offerings of the format, Renaud Palliere, CEO, PVR CINEMAS- The Luxury Collection said, "If you are unfamiliar with the technology, I would describe it as an equivalent of surround sound for peripheral vision. The side panels installed on the walls of the auditorium on either sides of the main screen display what you would describe as peripheral vision contents. It takes after the main screen content and in an abstract fashion displays lots of colours and contrasts, motions, different shapes and so on." He further adds, "It does not distract you from the main screen, instead, it creates a highly immersive experience as it opens your field of vision. Further, it is coupled with other high-end technology including Dolby Atmos and 4K projections. "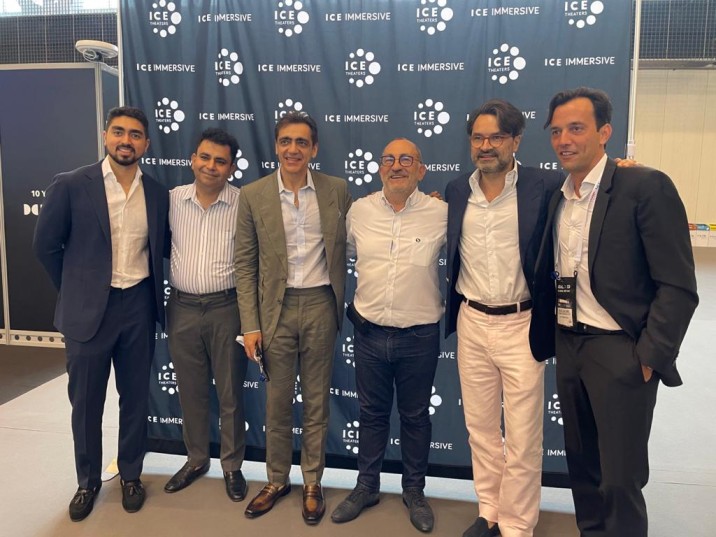 ICE THEATERS is the brainchild of France's second largest exhibitor CGR CINEMAS, whose primary goal is to birth new and innovative experiences that captivate the audiences. As it combines premium design with cutting-edge sound and image technologies, the product offers a never-seen-before experience that features non-reflecting LED panels, targeting the moviegoers' peripheral vision from the start to the end of the movie. As Palliere adds, "It is our duty as an entertainer to provide the immersive value right from entering the auditorium and then the fashion in which the movie is being watched."
After enlarging their presence on the European continent and expanding to Northern America and the Middle East, ICE THEATERS is delighted to launch its product in Asia, allowing its footprint to broaden significantly. PVR's strategy has always revolved around the changing aspirations of its customers as it continues to offer a differentiated and premium experience. With ICE THEATERS and its Luxury Collection it offers a bespoke experience, one that is unique and entirely immersive. With this objective in mind, it explores every experiential quotient and element there is as it provides the ultimate glamourous and sophisticated viewing experience.
Jocelyn Bouyssy, Managing Director at ICE THEATERS, added, "We are so unbelievably proud to be sealing this partnership with luxury cinema chain PVR CINEMAS. Not only do we feel privileged to be collaborating with such an esteemed and premium exhibitor, this is also the opportunity for ICE THEATERS to take up Bollywood movies post-production. After 5 years of working alongside all Major Hollywood Studios to release their most acclaimed titles in our premium auditoriums, we are thrilled to be expanding our format to the Indian movie-making industry and develop our offer to reach new audiences."